Breakthrough Technologies and R&D - It's in our DNA
Embedded in the core of New Mexico's DNA is a rich history of cutting-edge research and discovery in the vast fields of science, engineering, and technology. Coinciding with the dawn of the atomic age, the US built world-class research institutions and invested heavily to broaden the state's R&D infrastructure. Today, New Mexico is home to three national research laboratories and three research universities that power the engine of our technology corridor.

Los Alamos National Laboratory
Bioinformatics
Quantum and high-performance computing
Nanotechnology and advanced materials
Astrophysics
Alternate energy systems
High energy applied physics and theory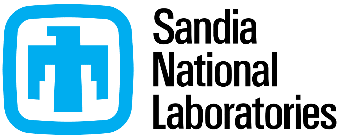 Sandia National Laboratories
Bioenergy and biodefense
Trusted artificial intelligence
Quantum Computing
Engineering sciences
Materials Science
Nanodevices and microsystems
High energy density sciences
Pulse-power science and technology

Air Force Research Laboratory
High-speed aerodynamics
Aerospace composite materials
Space propulsion and power
Information Assurance and Cybersecurity
Cognitive and Computational Neurosciences
Ultrashort Pulse Laser-Matter interactions
Materials with Extreme Properties
Quantum informational sciences
Biophysics
Human performance and biosystems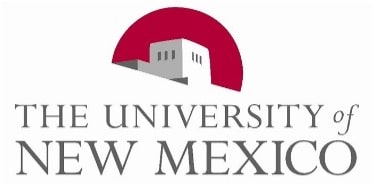 University of New Mexico
R1 University designation by the Carnegie Classification of Institutions of Higher Education
Comprehensive Cancer Center designated by National Cancer Institute. One of 51 in the US, in the top 3% of the nation's elite cancer centers
Centers for High Technology Materials
Clinical and Translational Science Center
Center for Advanced Research Computing
Center for Quantum Information and Control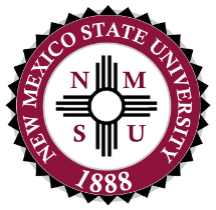 New Mexico State University
AI and Machine Learning
Sensing and sensor development
Cybersecurity
Biomedical engineering
Bioinformatics
Energy, Environment, and Water
Agriculture in arid lands
Food security

New Mexico Tech
Bureau of Geology and Mineral Resources
Climate and Water Consortium
Energetic Materials Research and Testing Center
Petroleum Engineering
Langmuir Laboratory for Atmospheric Research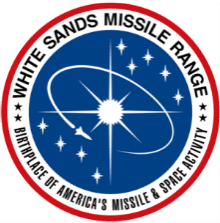 White Sands Missile Range
The birthplace of America's space program, White Sands Missile Range is a huge proving ground where the US military has tested everything from nuclear weapons to modern day electromagnetic railguns. Today, it is the home to the latest developments in weapons tech.
Richly Resourced & Untapped
New Mexico is attractive for investments because of its proximity and access to an expansive federal R&D apparatus, emerging entrepreneurial ecosystem, and low cost. It is an "out-of-the-way" place that is attractive, in part, precisely because it is out of the way. We see several macro trends playing to our favor.
The pandemic has fundamentally changed the way businesses operate, laying the groundwork for a new era of fully remote startups without central offices. Once considered an oddity seen only in the tech industry, distributed startups are nimble, less capital intensive, and hold many advantages in an evolving landscape where employees and capital are becoming untethered from specific geographic locations.
In addition, the venture capital industry is experiencing seismic restructuring of its own. Historically concentrated in three major coastal hubs, VCs are shifting their focus inland and identifying opportunities by seeking talent with deep, local expertise. As a result, Silicon Valley's proportion of overall US VC investments fell from 62.3% to 50% in 2019, the lowest point since 2013. We firmly believe that this is recognition from the VC industry that while creativity can happen anywhere, opportunity does not.
Tying it all together, discovering and building robust companies in partnership with New Mexico's world-class research institutions is what we do best. It is a craft that we have fine tuned over decades of experience from taking multiple NM companies to exit. Our intuition tells us that the state is beginning to hit its stride and the metrics below illustrate why New Mexico is an attractive state for investors.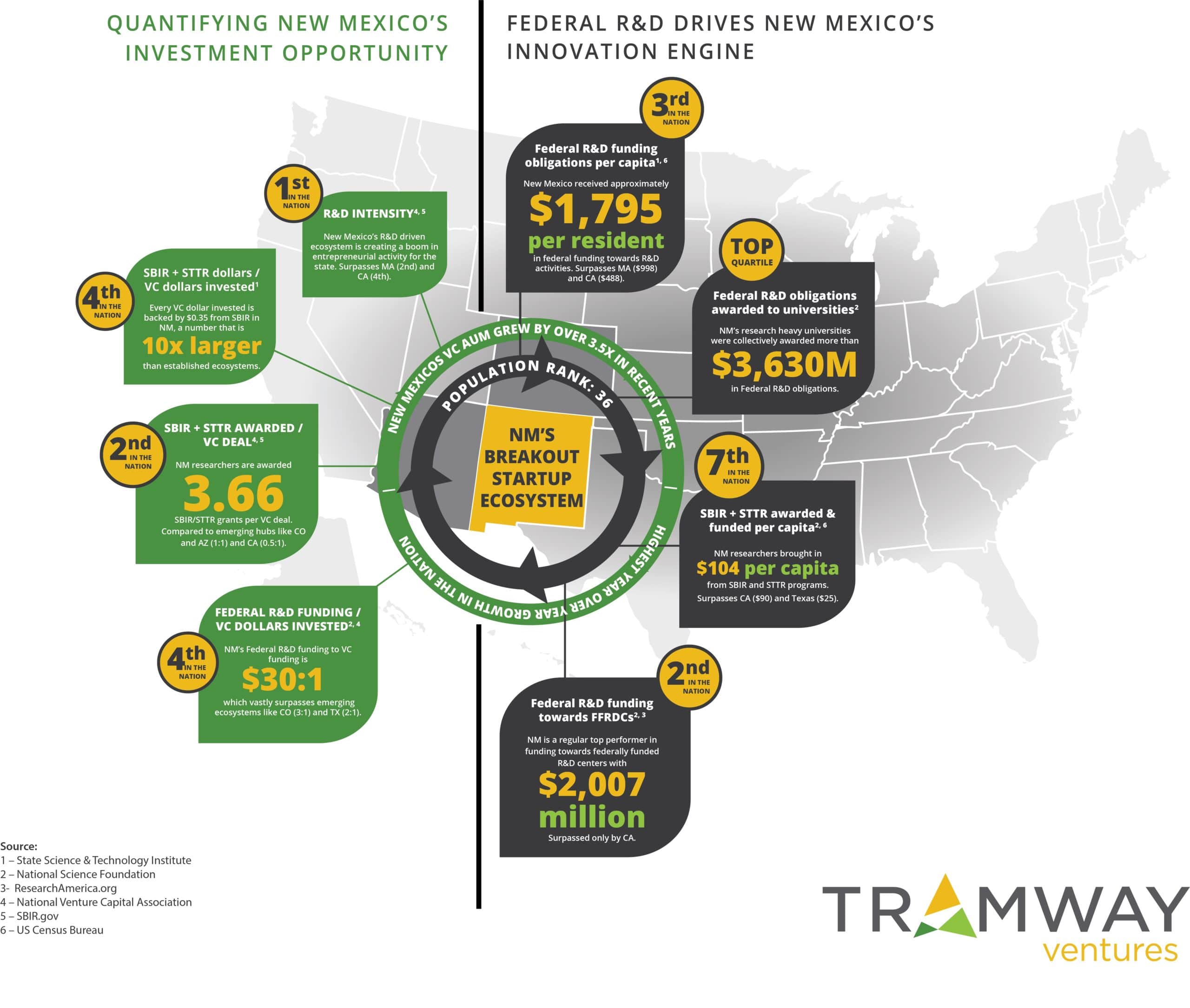 A Differentiated Investment Theme
Tramway's focus is on business opportunities with products or services that exploit convergent technologies: those that lie at the intersection of physical sciences and information technology with the life sciences and health care. These are opportunities that are naturals for New Mexico, ones that best benefit from the experience and networks of the Fund's team, and ones whose total capital needs are realistic for us and investment syndicates.
Typically, we invest in the first institutional round after incubators and angel investors. The best fit with our strategy are companies led by an outstanding management team, with a significant intellectual property position, a clear go to market strategy, and a large addressable market. We focus on opportunities that are expected to require less than a total of $30M to exit.