We are a group of highly experienced, nationally and internationally connected individuals who understand the challenges of seed and early stage investment.
Fund Manager
Waneta's interests and career are focused at the intersection between technology and health care... Read more about Waneta
Venture Partner

John complements the Tramway team with his experience and connectivity in physics and engineering...Read more about John
Venture Partner
Certainly a candidate for "Mr. BioScience" in New Mexico, Stu brings the Tramway team extensive business and investment experience...Read more about Stu
Venture Partner
Brad has been involved in New Mexico technology company investment for several decades... Read more about Brad
Managing Partner
Katie is an experienced venture investor and entrepreneur. Before joining Tramway, she led the New Mexico... Read more about Katie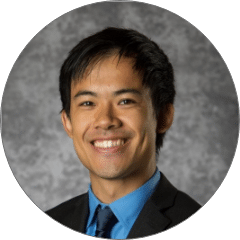 Joseph Juang
Associate
A relative newcomer to the state of New Mexico, Joseph brings his interest in the emerging digitization of health care to the team. Prior to joining Tramway, he served at Tullis Health Investors and Cultivation Capital, two healthcare focused VC firms while enrolled in a Full Time MBA program. Joseph has over 6 years of life science research experience from Covance Laboratories and Purdue University. He holds an MBA from Washington University in St. Louis and a BS in Biology and a Certificate of Entrepreneurship from Purdue University.
Dee Brescia, CPA
Administrative Services 
Dee is CEO of Brescia Consulting.   With decades of experience in providing financial management and administrative services to start-up life sciences companies as well as investment groups, Dee is ideally suited to manage Tramway's contracts with back office service providers and support fund reporting and investment tracking.